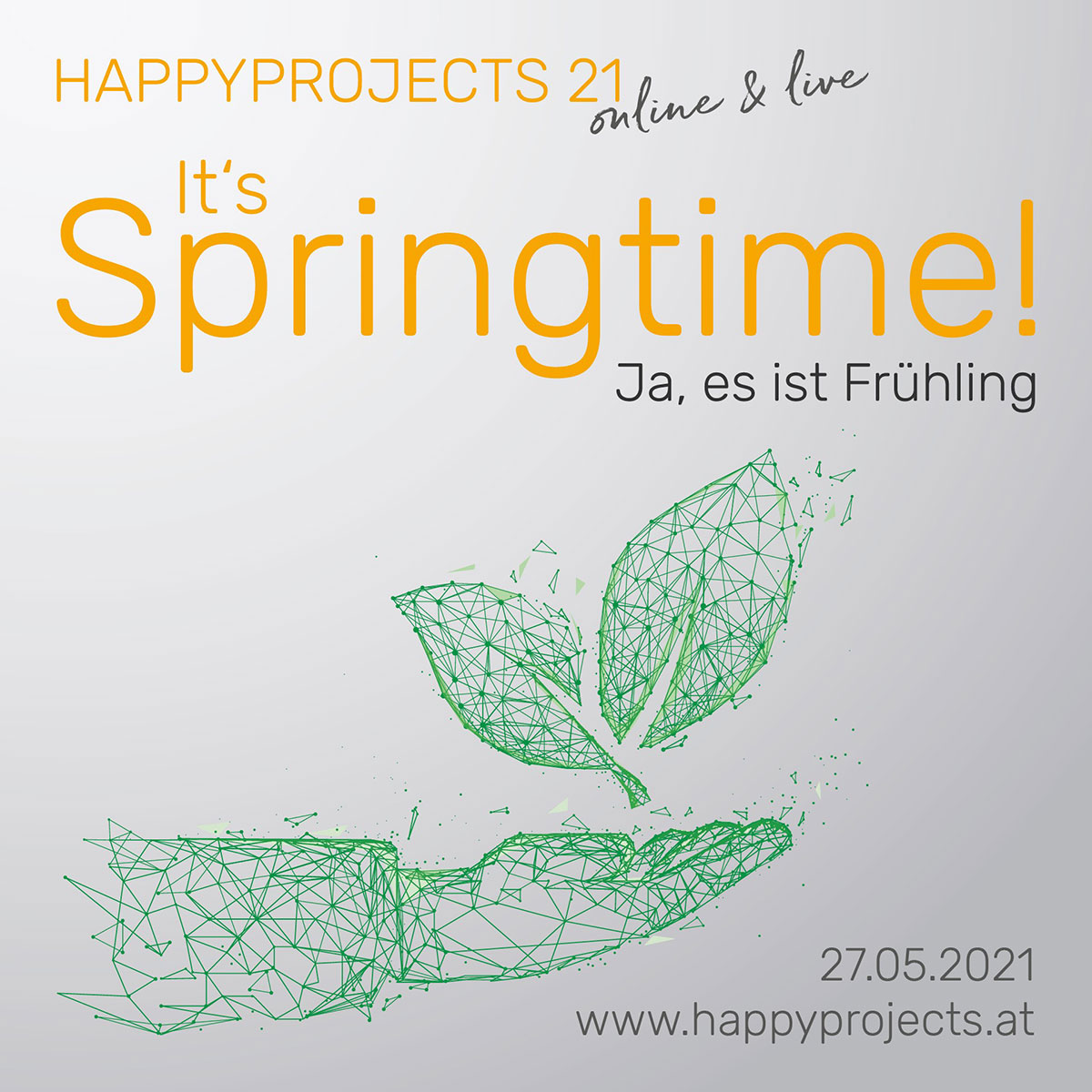 If you plan to focus on really important projects, programs or changes you may want to be part of the international management conference HAPPYPROJECTS21 organized online by our dear partners Roland Gareis Consulting on May 27th, 2021, with the overall topic "It's springtime".
For more than 30 years, the HAPPYPROJECTS conference series have been a landmark for experts and a platform where they can exchange experiences on the topics of project, process and change management.
The focus will be on:
What mindsets are needed in spring?
How do managers deal with increasing uncertainty?
Scaling with product, investment and project portfolios
Purpose-driven changes, agile processes & projects.
23 expert speakers from 5 countries will guide you throughout the project, process and change management conundrum, intertwining classic specialist lectures, workshops and Q&A sessions.
Find our more about the conference program here. If you'd like to take part in the HAPPYPROJECTS 21 conference and interactive workshops you can fill their registration form.
For further information on this event, please access the information section on their website.